Profile: Brazilian entrepreneur brings livestreaming e******
HAIKOU, Nov. 10 (Xinhua) -- During a fashion livestreaming event, two young Brazilian women presented new collections, replying to rapid-fire comments and questions from some 36,000 consumers scrolling across the screen.。
Similar scenes are a near-daily occurrence during China's ongoing Double Eleven online shopping festival. On the other side of the planet, Brazil is experiencing the emerging popularity of livestreaming e-commerce.。
The introduction of the new business model to Brazil has been partly attributed to the efforts of local businesswoman Camila Ghattas and her team.。
Ghattas is the founder and CEO of a tech company established in Haikou, the capital of south China's island province of Hainan. Her company is dedicated to studying successful Chinese digital strategies, among which livestreaming e-commerce clearly stands out, and providing consulting services for Latin American enterprises.。
"Livestreaming e-commerce is a very innovative idea which I would like to bring to Latin America," Ghattas said.。
She still remembers the first livestreaming show she watched in early 2019, when she had just registered her account on Taobao, China's leading e-emporium.。
The show was hosted by a Chinese farmer who made a lunch from his homegrown fruits and vegetables while broadcasting the entire process.。
"I didn't know why the show caught my attention but I just couldn't stop watching it." Even more surprising to the Brazilian entrepreneur was that comments could be seen and read by the host in real-time during the livestreaming.。
After the farmer replied positively to a question she had asked, Ghattas ordered a box of his lemons, from which she could make caipirinhas, specialty cocktails in Brazil.。
Without leaving the livestreaming studio, she clicked the purchase button and the shipment arrived at her house in just two days. "It was even cheaper than what ordinary Taobao shops could offer!"
With the intuition and sensitivity of a specialist in modern commerce, she realized the greatest advantage of the novel business model -- the fluidity of the shopping experience.。
"Livestreaming e-commerce is an integration of sales, interactivity and entertainment. Why don't I try to introduce it to Latin America?"
Ghattas then went to the eastern Chinese cities of Hangzhou and Yiwu, both hubs of the country's burgeoning e-commerce sector that have gathered a large number of professional livestreamers.。
The visits left a deep impression on her as online platforms such as Taobao, Kuaishou and Douyin have their own well-equipped buildings for livestreamers, who don't have to worry about their vocational training, camera settings or lighting, she said.。
According to a report released by market research firm iResearch, approximately 1.23 million people were engaged in China's livestreaming e-commerce in 2020, up 348.8 percent from the year prior.。
To help more Brazilian entrepreneurs understand the nascent commerce model, Ghattas recorded everything she saw during her field trips and made demonstrations via online classes.。
Her efforts paid off. New impetus has been injected into Brazil's e-commerce sector, with about 15 percent of online shopping application users placing orders, compared to a previous 4 percent, according to Ghattas.。
Ghattas and her team are also helping 23 local companies train their own e-commerce hosts via the Brazilian Micro and Small Business Support Service. On Nov. 11, training attendees from four companies participating in their program are expected to carry out their first professional livestreaming activities in Brazil's Parana.。
Many companies in Argentina, Chile and Mexico are also engaging the help of Ghattas and her team to develop the interactive business model locally.。
"The present of China is the future of Latin America," Ghattas said. Enditem。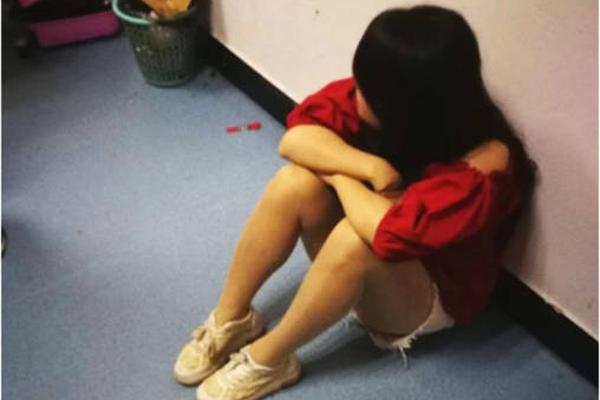 Reno6 Pro & Pro+评测:高通870和天玑1200该买谁?******
  在Reno6系列上,OPPO为我们带来了有别以往的体验。在外观上,OPPO打造了全新的晶钻3.0工艺,带来了全新的夏日晴海配色,为炎热的夏季带来一抹来自于海的清新。
  除了出色的外观外,Reno6系列也带来了全新的AI焕采美妆、焕采光斑人像、AI焕采美颜2.0这一系列的新功能,为用户带来了出色的拍摄体验。
  全新的Reno6系列表现如何?点击视频来波更深入的了解。
【金福彩票-官方网站👉👉十年信誉大平台,点击进入👉👉 打造国内最专业最具信赖的彩票平台,为您提供金福彩票-官方网站用户登录全网最精准计划软件,APP下载登陆,强大的竞彩网上推荐!!】
呼声回应******
  11月30日,有群众向华商报24钟头新闻热线029-88880000体现,称西安13路公交经过金牛北路东窑坊时,公交车报站声很大。
  接着,华商报向西安交通局出函资询。获得回应称,公交13路归属于西安城市交通集团第八子公司。该路线总长15千米,由半坡公交生产调度站去往汽车站,经过东三环辅道、浐河东路、咸宁东街、幸福快乐中单、康乐路、长乐路至汽车站,在其中沿路的大型网站有田家湾、纬什街、生态公园北路、东二环长乐市街口,康复路、五路口、汽车站等。
  为了更好地达到公交车子经营期内为众多旅客服务项目要求,车子视频语音报站器外音內容包含行车安全提示语、疫情防控搭车扫二维码提醒等內容。有关群众体现13路报站声音大的问题,最近,市公交集团公司第八子公司可能对路线视频语音报站器外音声音开展检测,对超标准视频语音报站器开展调节。
  华商报小编 杨平。
来源于:华商网-华商报。
编写:方方正正。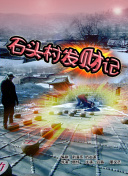 Slovan Bratislava keeps 11 points clear in Slovak football league******
BRATISLAVA, Dec. 6 (Xinhua) -- Slovan Bratislava Sports Club is still waiting for a challenger in the Slovak football premiership Fortuna Liga, winning its ninth consecutive match after edging out FC ViOn Zlate Moravce 2-1.。
"It is not easy to win every Fortuna Liga match," said Slovan Bratislava coach Vladimir Weiss Sr. after his team defeated FC ViOn Zlate Moravce on Friday.。
Ibrahim Rabiu gave the visitors a 1-0 lead in the second half before Vladimir Weiss Jr. stretched the lead to 2-0 late in the game with a low shot. Zlate Moravce veteran midfielder Tomas Dubek pulled one back for the hosts in the final minute of extra time.。
Visiting FC Spartak Trnava remained in the second spot after edging out MSK Zilina with a goal in the final minute of regulation time, staying 8 points behind Slovan.。
MFK Ruzomberok arrived in Michalovce with a purely Slovakian roster to nail a 3-0 win.。
FC DAC 1904 Dunajska Streda is back in the hunt for the third spot in the standings after outscoring the last-ranked FK Pohronie without much of a hassle 2-0, cruising to its third consecutive victory under the new coach Joao Janeiro.。
SKF Sered's Czech striker Roman Hasa had a great first half against AS Trencin, scoring two goals, but the visitors answered in the second half to tie the game at 2-2. Sered's Croatian striker Dominik Radic was on the receiving end of a fastbreak pass into the box and Andrej Kadlec sent a header into the back of the net to set the final score to 4-2.。
After 9 rounds without a victory, struggling FK Senica edged second-to-bottom MFK Tatran Liptovsky Mikulas 1-0. Enditem。
特朗普经历魔幻一周或面临监禁 专家:事发时间点蹊跷
1.新华时评:忠诚践行使命的"科研铁军"
2.库利巴利上半场一人完成3次射门,热刺全队仅有两脚打门
3.多方合力坚守防控一线 保障乌鲁木齐居民生活
4.热爱是什么? 什么样的女孩会发光